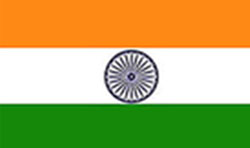 In the Indian national flag,
the top band - Saffron colour indicates the strength & courage of the country.
The middle band is white in color that indicates peace & truth with Dharma Chakra.
The last band is green in colour that pictures the fertility & auspiciousness of the Indian land.